The popular app creation platform AppSheet is now
integrated with Google Sheets
allowing you to design your own customized apps. And yes, no coding knowledge is required to create your app. You simply open an account, provide your data and let the platform complete the rest. As a teacher you can use
AppSheet
to create a wide variety of educational apps: homework apps, apps to garner students feedback or for polling and surveying, apps for communicating with parents and the school community, classroom management apps among others.
To create an app from Google Sheets, "open up a Sheet, and you'll see an option under "Tools" to "Open in AppSheet." Once you create an AppSheet account (if you didn't have one already), AppSheet will take care of the coding part, analyzing the data structure and creating a prototype app from it."
Here is an example of "how you can build a new app about national parks from within Google Sheets."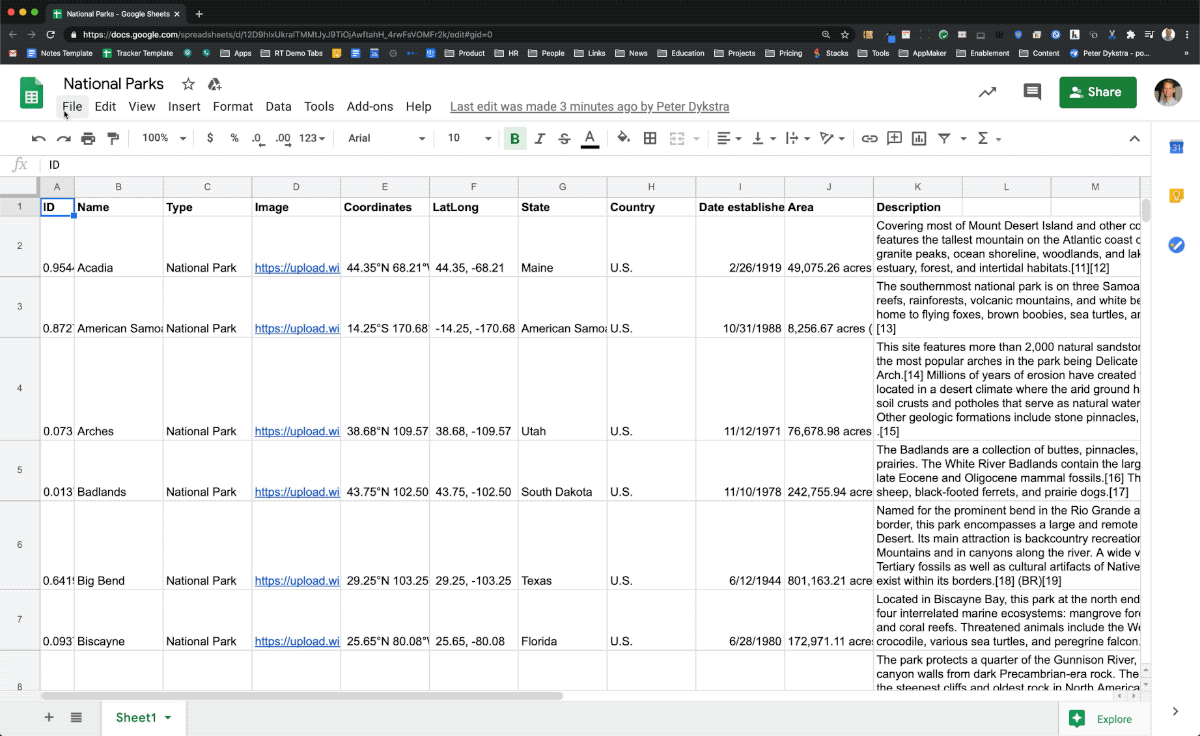 Click
here
to learn more about using AppSheet with Google Sheets.