Bloom's Taxonomy is one of the central themes here in Educational Technology and Mobile Learning. I have been sharing a plethora of resources on it for the last couple of years and. just like you, I have learned a great deal from all of these resources. There are now several variations of the original Bloom's Taxonomy but the core learning concept is always present.

For me I personally acknowledge only two versions of this taxonomy: the first one is the original taxonomy that was created and developed sometime around the middle of last century. The second version is an updated taxonomy and was created in 2001 by Krathwohle and is considered to have a little deviation from the original thinking continuum theorized by Bloom himself. I would not go into detail about this because I have already covered the distinction between the two versions in much more details in earlier posts.

Today I want to draw your attention to two awesome posters I have recently stumbled upon. These graphics can be a great addition to the resources we have been compiling so far. I invite you to have a look and as always share with us what you think of them.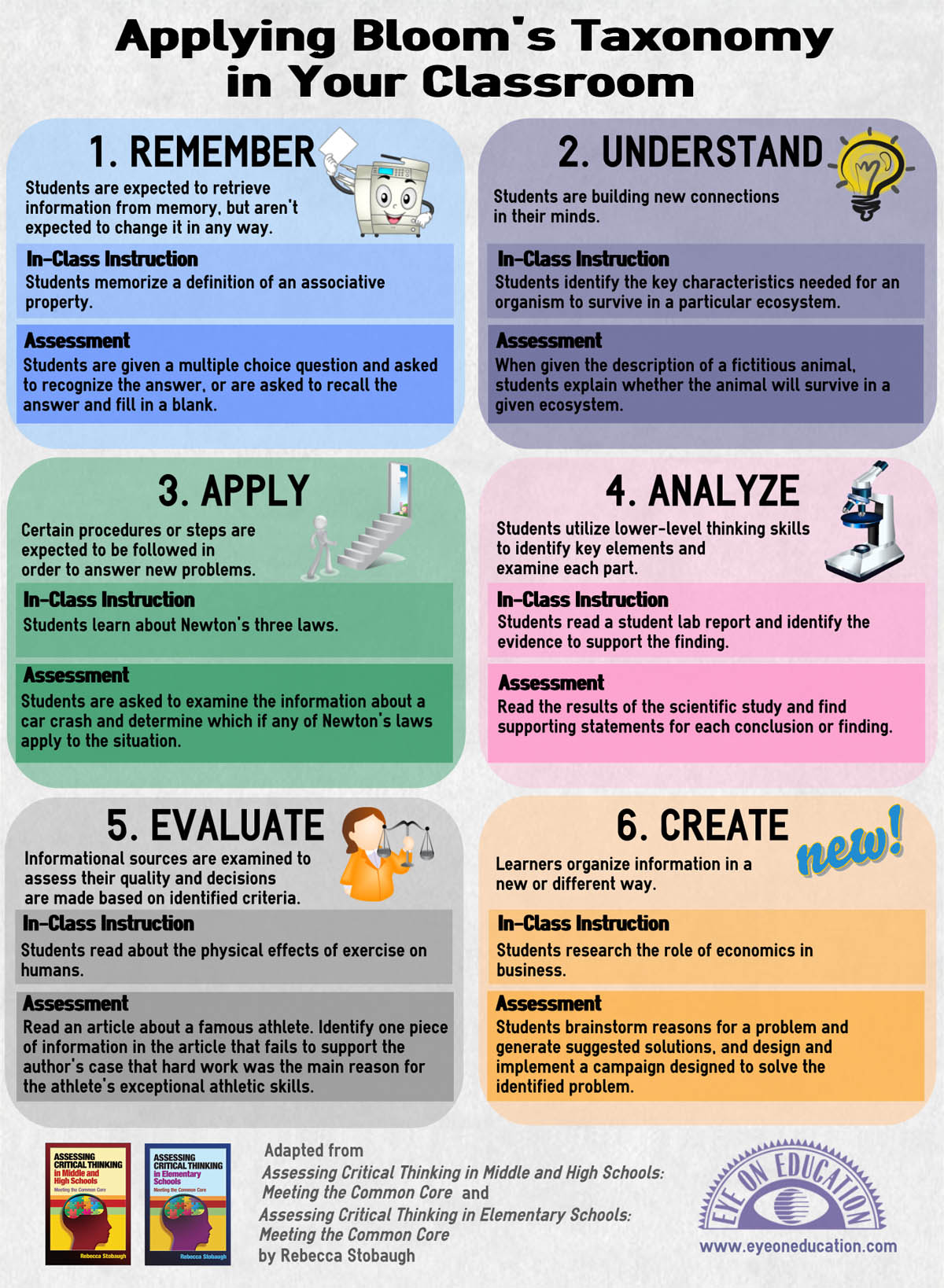 source: eyeoneducation.com



2-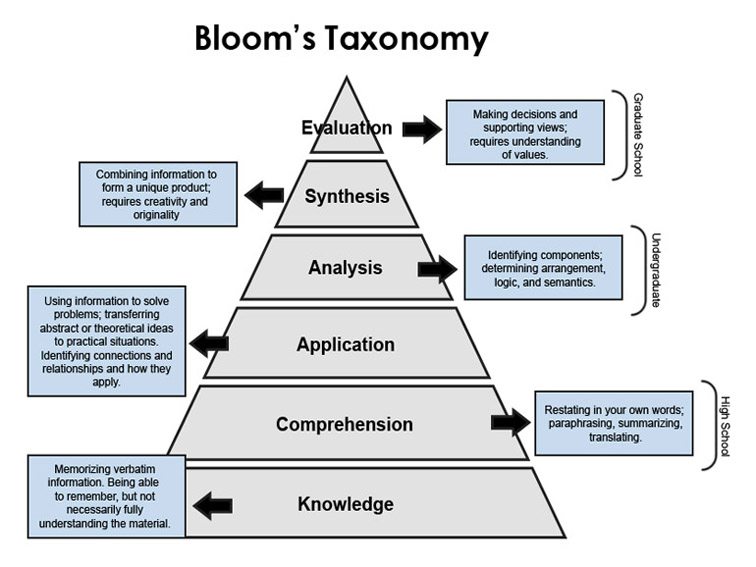 unknown source. If you are the owner of this graphic please let me know so that I can properly credit you.