Dyslexia turned Mat Peterson from a guy with severe reading disabilities into an educator of grand calibre.His free-language approach I talked about in Teaching Without Words has created a real revolution in literacy education in the States. Watch this TED Talk to learn more about his story.


Talking about Dyslexia I deemed it important to provide my readers here in
Educational Technology and Mobile Learning
with a quick overview of what this phenomenon is all about. I am pretty sure all of you know about it and probably some of you have dyslexic students in their classes. Here are some ideas that might help you better understand your dyslexic students.
What is Dyslexia ?
Dyslexia is a specific type of language-based disability that is caused by a defect of some sort in the way the brain processes graphic symbols. Dyslexic people experience severe difficulties with reading, writing, listening and spelling.However, dyslexia is only a language related disorder and does not arise from any a developmental disability or physical limitation.
According to
The International Dyslexia Association Ontario Branch
, dyslexia affects these main areas :
Reading Difficulties


Learning sounds of letters

Separating words into sounds

Slow and inaccurate reading

Poor reading comprehension

Oral Language Difficulties


Misinterpretation of language that is heard

Lack of awareness of different sounds in words and rhymes

Writing Difficulties


Poor letter formation and spatial organization

Mathematics Difficulties


Correct sequencing of steps when solving problems

Transposing digits within numbers

Misconceptions about Dyslexia


Dyslexia is not a result of low intelligence. (An unexpected gap exists between learning aptitude and achievement.)

The problem is not behavioral, psychological, motivational or social.

People with dyslexia do not "see backward."
Watch this video to see dyslexia in action
Here are two cool dyslexia maps I get from
Dyslexia.org
( This is a great resource for learning more about dyslexia )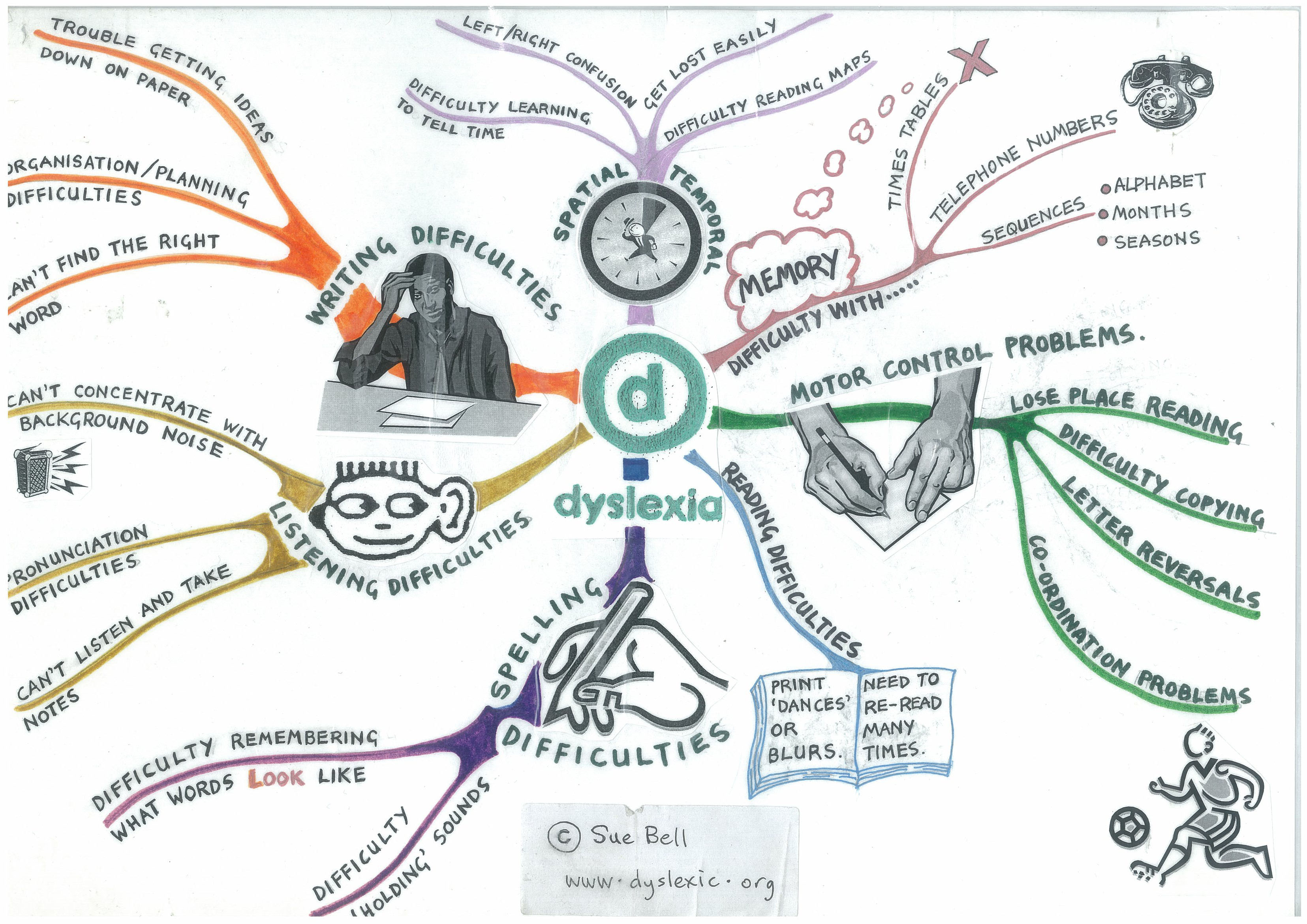 Here is the second map