I am currently working on an eBook about the use of Twitter in education which I will be offering here for free in the next few coming weeks. I also have other free surprises for you and I will probably let them be special gifts to you on New Year's Eve. However, as I was reading some of the resources other educators have written on Twitter I came across this awesome graphic by Dr Kimberly. As you can see , the graphic is really well designed and contains most of the things you need to know about Twitter . Until I post my comprehensive eBook , I will let you enjoy this graphic and will also direct you to our Twitter section here on Educational Technology and Mobile Learning for more resources on this social networking platform.

Click Here to download the Twitter Cheat Sheet. Enjoy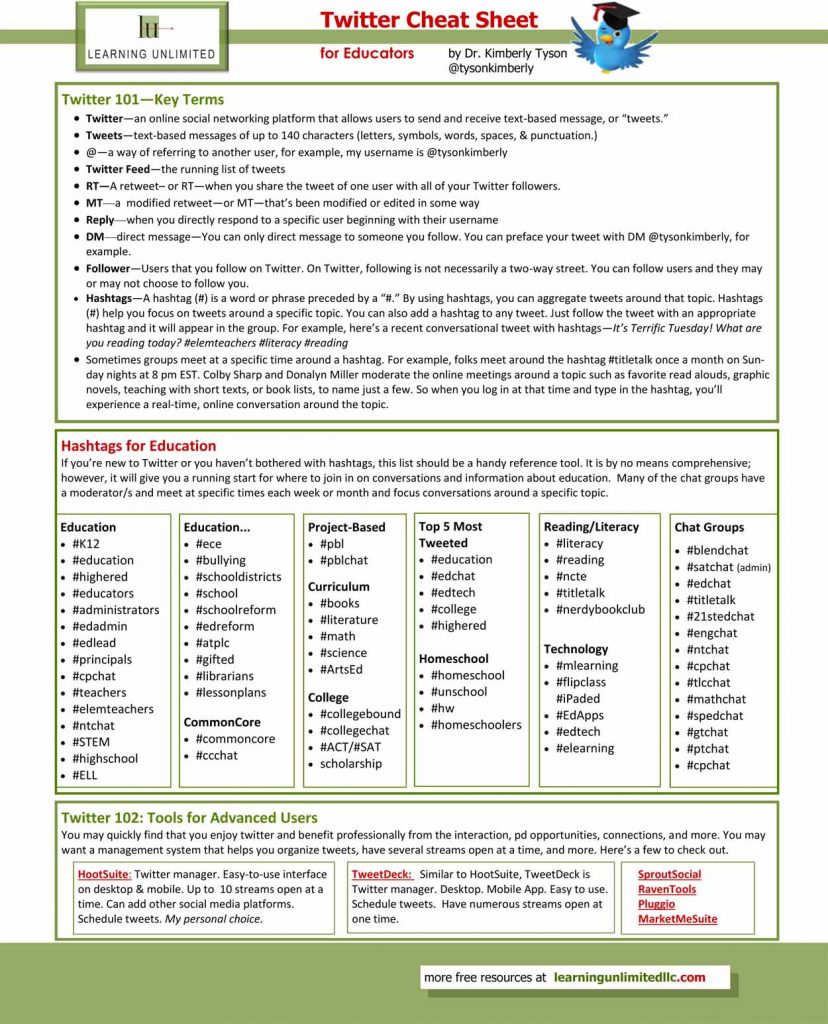 Tool 4 Twitter Cheat Sheet for Educators by Dr, Kimberly was originally published on Learning Unlimited.