After posting 7 Icebreakers you Can Do with Post-it Notes, I am sharing with you another great poster from the same source Busy Teacher about the 7 Ways to Make Teaching Life Easier. This is basically a collection of ideas on how post-it notes can help you teach.



You can print off the poster and use it in your classroom and if you need more posters then check out
this resource
. I have also created an embed code for anyone of you who wants to republish the poster somewhere else provided you pay credit to Busy Teacher.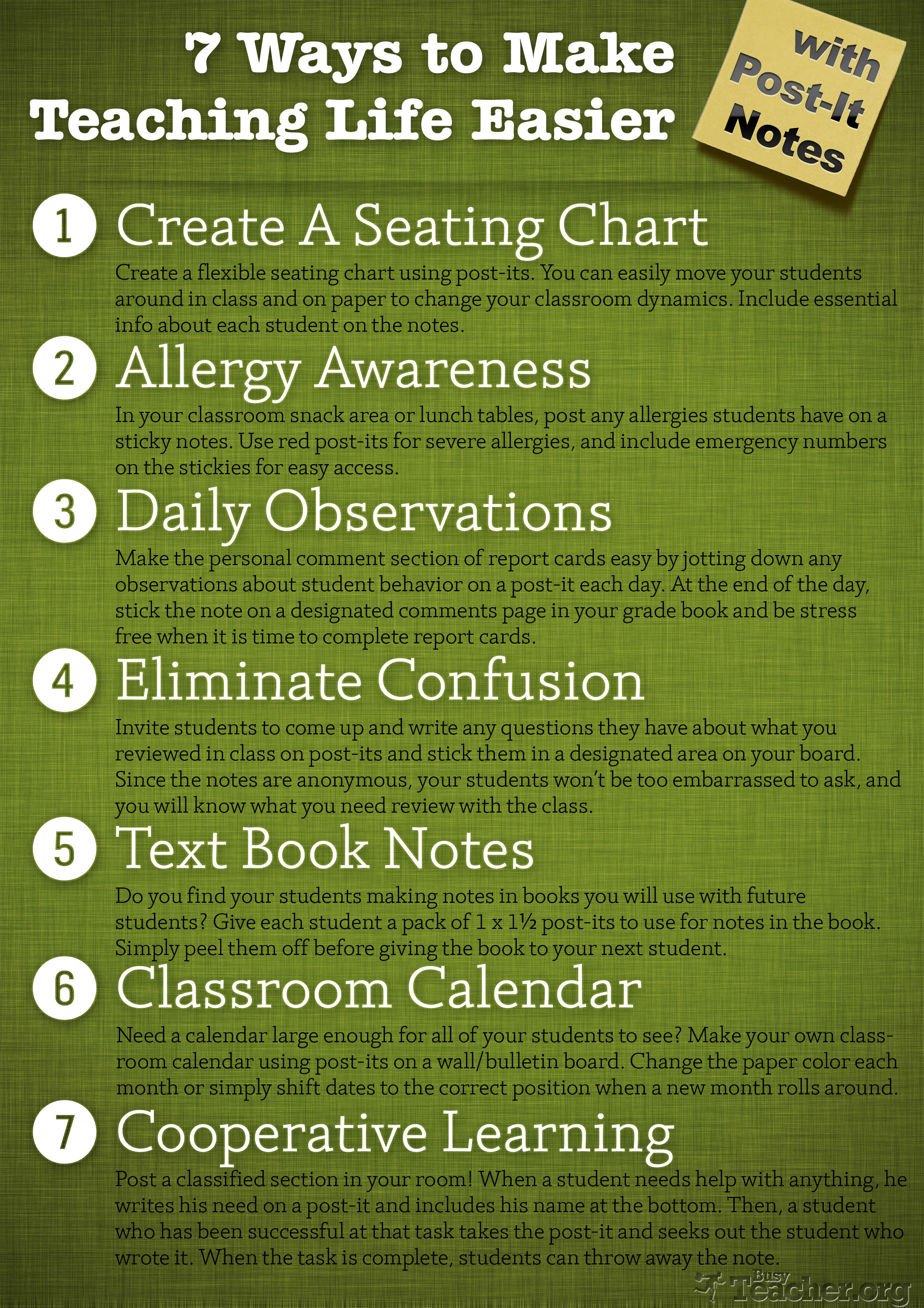 [Source: Busy Teacher]
Here is the embed code if you want to use this poster in your blog or website


<a href="http://www.blogger.com/post-create.g?blogID=6024826883594104941"><img src="http://busyteacher.org/images/post-its-poster2-full.jpg" width="680" /></a>
[Source: <a href="http://busyteacher.org/12192-poster-7-ways-to-make-teaching-life-easier-with.html/">Busy Teacher</a>]