Post-it notes is something that probably all of you love. Teachers can perform a wide variety of activities with them in the classroom. Just give it a serious thought and I am sure you will come up with creative and innovative ideas to use them and if you can not then don't worry, Busy Teacher has done the job for us.



Busy Teachered has created an awesome poster that I turned into an infographic with an embed code for you to use. This poster is labelled
7 Easy Icebreakers You Can Do with Post-it Notes.
Check it out and try to print it off and use it in your classroom and if you need more posters then check
this resource
.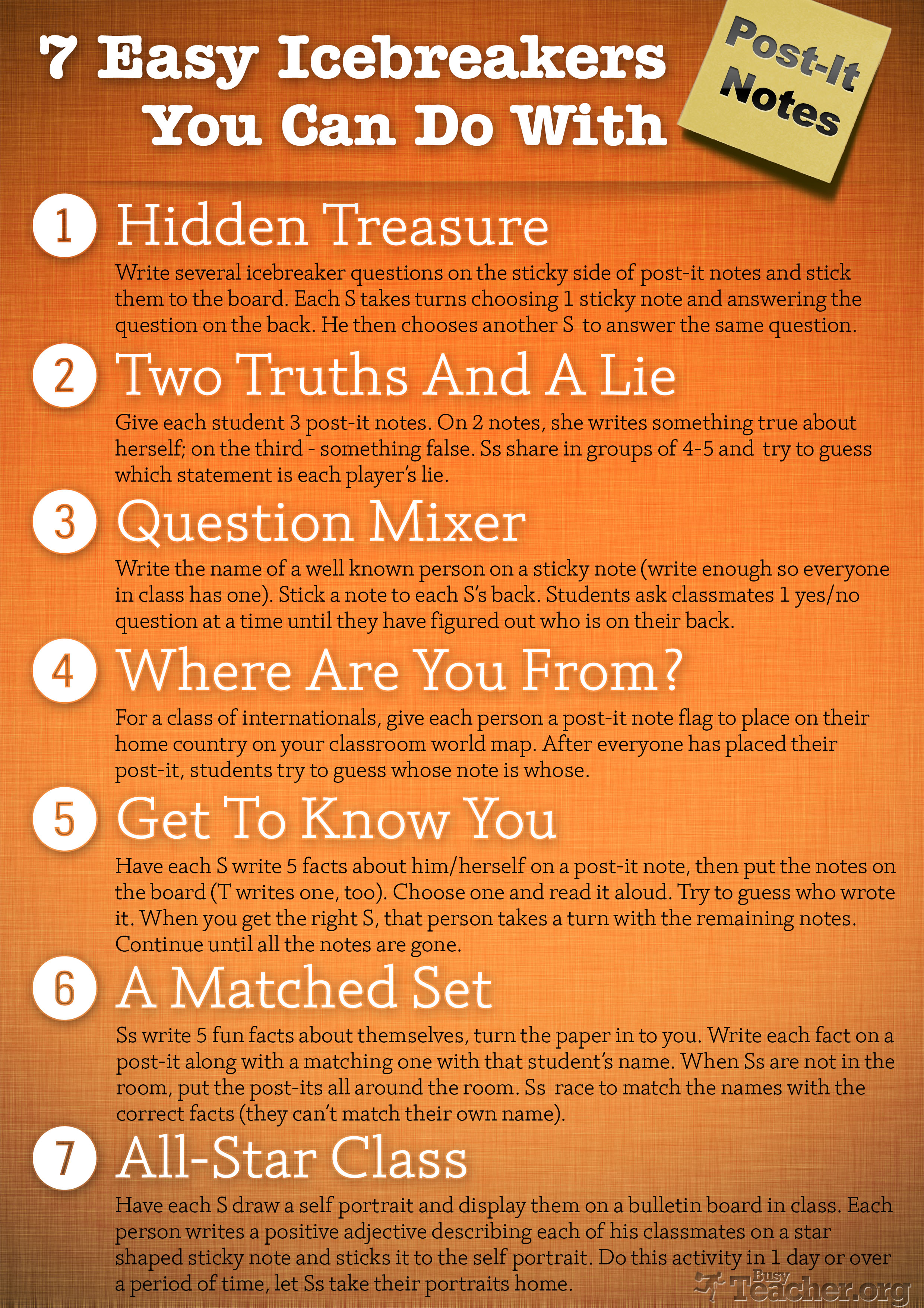 [Source: Busy Teacher]
Get the embed code below and use it on your website ( keep credits for Busy Teacher )



<a ><img src="http://busyteacher.org/images/post-its-poster1-full.jpg" width="680" /></a>
[Source: <a href="http://busyteacher.org/12183-poster-7-easy-icebreakers-you-can-do-with-post-it.html">Busy Teacher</a>]